Welcome to Mount Olivet Rolling Acres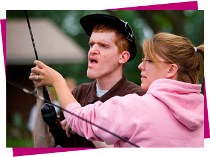 We believe all people have infinite worth and are created to be loved. This fundamental core value guides Mount Olivet Rolling Acres, one of the premier service providers in the Twin Cities for people with developmental and other disabilities.
Since its humble beginnings 50 years ago, Mount Olivet Rolling Acres has developed a wide spectrum of high quality services. From the residential care provided on the main campus near Victoria, Minnesota, and in suburban community homes, to the specialized behavioral services offered to 1,000 people annually, we strive to meet the physical, spiritual and psychosocial needs of every person. Thank you for your interest. We hope you will explore our website and learn about the many programs offered. Your questions and comments are always welcome. Click here to contact us. Read more about us
Our corporate offices have moved from Victoria to 18986 Lake Drive East in Chanhassen. We are just South of Highway 5, between Dell Road and 101 North.
All phone numbers will remain the same. We continue to have residential services at our Victoria Campus location.

---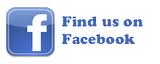 Make a Gift Online
Your gift of any size is appreciated and will be put to good use enhancing services for people with developmental and other disabilities. Your generosity will make a difference in the lives of those we serve.